About Us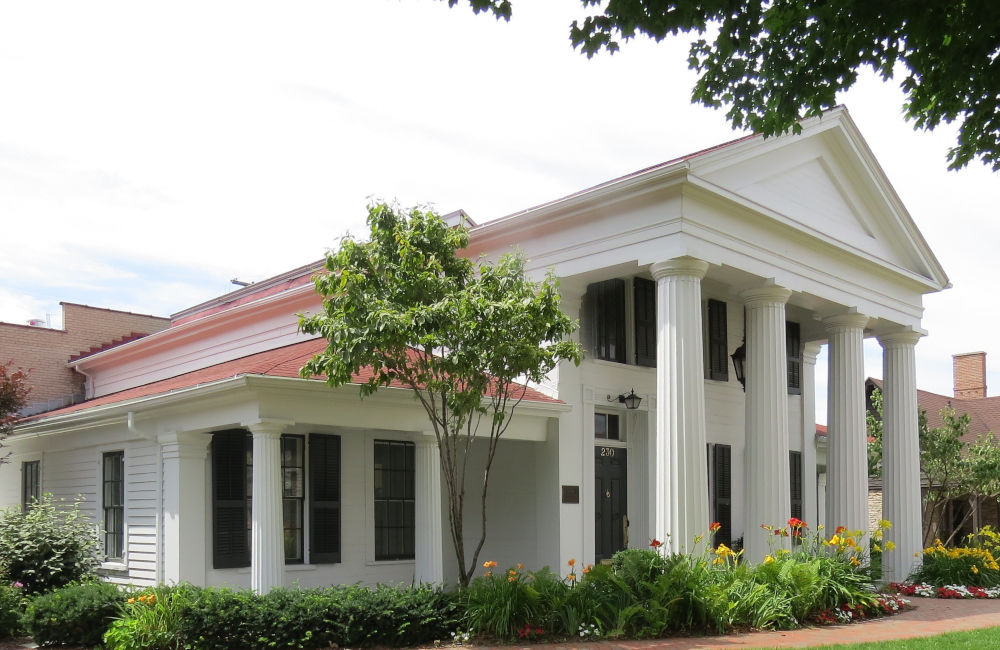 Our office is located at the Pike House (formerly the Grand Rapids Art Museum) in Grand Rapids.
Do you enjoy a good story?
Ours is a fascinating tale filled with unexpected blessings, followed by a huge amount of hard work. John and I met, somewhat by chance around 2013. Thankfully, this chance meeting turned into a very unique and rewarding 8 year working relationship. Several years into our journey together, John posed the quintessential question, "What would you say if I suggested you go to law school?" He went on to relay how he had been searching for a successor to take over his law firm when he chose to retire in future years and that he could not think of a better person to continue serving his clients than me. So, after years of considerable planning and preparation, the business transfer has transpired and I have now taken over the legal practice of Teeples Law, PLLC.
- Kristle, Attorney & Owner
---
Philosophy
Vision
Our vision is to assemble and embody a client focused staff of legal professionals who provide advice and counsel in a result-oriented environment. We will continually strive to be the standard for excellence in the legal community in which we serve.
Mission
The mission of Teeples and Teague Law, PLLC is to serve our clients providing practical, competent and cost-effective legal advice to business and personal life. We are committed to satisfying the unique objectives of each client by providing solutions customized to individual needs.
Core Values
We will fulfill our mission and achieve our vision by:
Earning the trust, respect, and loyalty of our clients.
Providing our clients with prompt, efficient and practical legal counseling and representation.
Always being accessible and responsive to clients.
Handling client needs with honesty, integrity, fairness, compassion, courtesy and diligence.